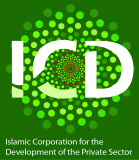 Multimedia content

Images

(1)

PT Bank Pembangunan Daerah Nusa Tenggara Barat (PT Bank NTB Syariah) has Successfully Converted into a Full-Fledged Syariah Bank in Indonesia
All eyes in West Nusa Tenggara (NTB) province will be on us
JEDDAH, Kingdom of Saudi Arabia, September 16, 2018/APO Group/ --
The Islamic Banking Industry in Indonesia has seen a new boost with the entrance of PT Bank NTB Syariah. The bank has successfully converted from a conventional bank into a full-fledged Syariah bank which has been officially launched today September 13, 2018!
The launching ceremony took place in Mataram, Indonesia, graced with the presence of ICD (www.ICD-idb.org) which assisted NTB with the conversion process as a technical advisor. The ceremony was also attended by dignitaries such as; West Nusa Tenggara (NTB) Governor (Dr. Zainul Majdi), Central Bank of Indonesia, and Financial Services Authority of Indonesia (OJK).
"All eyes in West Nusa Tenggara (NTB) province will be on us. Therefore, walk with good guidelines, make sure our regional bank becomes much stronger" aspired the Governor of NTB. He mentioned that as the largest shareholder, the Government will always continue to support the progress and achieve success. He expects the Bank NTB Shariah to accomplish greater trust with the community advocating on the transparent and accountable of the conversion process.
The Governor appreciated and thanked Bank NTB staff for their sincerity and dedication. He highlighted the importance of banking in driving the regional economy and concluded stating that "all stakeholders contribute in development and growth of NTB". PT. Bank NTB was established in July 1954. It is a regional/provincial bank having its domicile in Mataram, West Nusa Tenggara province. The Bank operates and runs 43 branches including Head Office, 1 main branch, 11 branches, 22 sub-branches and 9 cash offices. The Bank's conversion vision started back in 2004 when it opened a Syariah division (Islamic window) and today the Bank has converted into full-fledged Islamic Bank ("PT Bank NTB Syariah").
Mr Mohamed Maher Mannai, the Program manager of Islamic Financial Institutions, stated that Bank NTB Syariah is focused on offering suitable Islamic banking products and services to its clients in line with their needs while promoting ethical values, social philosophy, and positive impact on the real economy.
Distributed by APO Group on behalf of Islamic Corporation for the Development of the Private Sector (ICD).
For further information, please contact:
Nabil Al-Alami
Head, Marketing
Islamic Corporation for the Development of the Private Sector
E-mail: nalami@isdb.org
Website: www.icd-idb.org