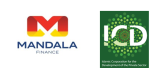 Multimedia content

Images

(1)

Islamic Corporation for the Development of the Private Sector (ICD) and Partner Provide Financing to Indonesia Multifinance Company for SME Sectors
Source: Islamic Corporation for the Development of the Private Sector (ICD) |
Islamic Corporation for the Development of the Private Sector (ICD) and Partner Provide Financing to Indonesia Multifinance Company for SME Sectors
The financing raised via Murabaha financing structure, shall meet MFIN's funding requirements for the financing of new two-wheeled motor vehicles
This is a landmark transaction as it demonstrates close cooperation among our member countries
JAKARTA, Indonesia, March 29, 2022/APO Group/ --
The Islamic Corporation for the Development of the Private Sector ("ICD") (www.ICD-ps.org), the private sector arm of the Islamic Development Bank ("IsDB") Group, signed a Shari'ah compliant Line of Financing agreement with PT Mandala Multifinance Tbk ("MFIN") for an amount of USD 30 million (total facility of up to USD 50 million to support private sector development in Indonesia).
ICD as the Initial Mandated Lead Arranger has secured the participation of Ajman Bank PJSC from UAE in this Islamic syndicated facility, which will run for a period of four (4) years. A local bank, PT Bank CIMB Niaga Tbk, will act as the Investment Agent, Facility Agent and Security Agent for this transaction.
The Regional Head (Asia) of ICD, Mr. Ahmed A Khalid, and the President Director of PT Mandala Multifinance Tbk, Mr. Harryjanto Lasmana, have signed the line of financing (LOF) agreement on behalf of the two organizations at the sidelines of the Global Islamic Investment Forum being held in Jakarta.
The financing raised via Murabaha financing structure, shall meet MFIN's funding requirements for the financing of new two-wheeled motor vehicles. These vehicles are targeted to be leased to Small and Medium Enterprises ("SME") as well as self-owned entrepreneurs, which are important sectors in supporting the continued growth of the Indonesian economy.
Mr. Ayman Sejiny, ICD's Chief Executive Officer stated "This is a landmark transaction as it demonstrates close cooperation among our member countries due to the fact that this financing facility is also being supported by an international bank within our member states. Indonesia is a key market for ICD, and we hope that this Lines of Financing facility will help to further increase SME access to Shari'ah compliant funds and enhance their engagements with the national economy."
Mr. Sejiny further commented that the funds raised through this facility will enable MFIN to further provide financing to the SMEs and assist them in expanding their businesses. Furthermore, he added that ICD will increase its activities and financing to Indonesia's private sector and financial institutions in the coming years and strengthen ICD's partnership with the country.
Mr. Harryjanto, the President Director of MFIN said, "I am very pleased today to ink this agreement together with ICD, and PT Mandala remains grateful for the generous and timely support offered. ICD has been instrumental in PT Mandala's rapid growth and the new funds mobilised by ICD will indeed add a new dimension to the business, especially seeing that it had attracted financial institutions from the Middle East. Over the years, Islamic finance has notably served as a viable funding mechanism for various economic sectors, thus demonstrating its viability as an engine of growth. That said, I am convinced that the new facility will further create value for the Islamic finance industry. We look forward to a productive and fruitful collaboration."
This syndicated Murabaha LOF facility marks the fourth collaboration between MFIN and ICD. The ICD's first LOF facility of USD8 million was granted in November 2008, while the second USD 25 million LOF facility was extended in 2011 and another USD40 million in 2016 to meet MFIN's funding needs for financing the private enterprises in Indonesia.
Distributed by APO Group on behalf of Islamic Corporation for the Development of the Private Sector (ICD).
For further information please contact:
Ahmed A Khalid / Nabil Al-Alami
Regional Head – Asia / Head, Marketing
E-mail: aabdulkhalid@isdb.org / nalami@isdb.org
Website: www.ICD-ps.org
About the Islamic Corporation for the Development of the Private Sector (ICD):
The Islamic Corporation for the Development of the Private Sector (ICD) is a multilateral development financial institution and is a member of the Islamic Development Bank (IsDB) Group. ICD was established in November 1999 to support the economic development of its member countries through the provision of finance for private sector projects, promoting competition and entrepreneurship, providing advisory services to the governments and private companies, and encouraging cross border investments.
ICD is Rated A2' by Moody's, 'A-' by S&P and, A+ by Fitch. ICD establishes and strengthens cooperation and partnership relationships with an aim to establish joint or collective financing. ICD also applies financial technology (Fintech) to make financing more efficient and comprehensive. For more information, please visit ICD's website: www.ICD-ps.org.
About PT Mandala Multifinance TBK:
PT Mandala Multifinance TBK is an Indonesia-based Company engaged in consumer financing. The Company's business includes leasing, factoring, credit card and consumer financing. It focuses on two-wheel vehicles financing business, particularly motorcycle financing. The Sharia financing service is executed by the cooperation support of Sharia banks. Headquartered in Jakarta, it also operates offices in Java, Sumatera, Sulawesi, and Kalimantan.